About Us
Strategic Armor, LLC is a premier firearms training and security company in North Carolina. Our company started November 2018, by two men named Robert Lee Bailey II and Edward Scott Shuffler. Both men served honorably in the military and in law enforcement. Robert and Scott have over 50 years of combined experience. Our goal is to provide timely, professional, effective, and efficient service to all of our customers.
Robert L. Bailey
Robert Bailey served 20 years in the United States Marine Corps where he served as an Infantryman, Marine Scout Sniper, Scout Sniper Instructor, Urban Sniper / Urban Reconnaissance Surveillance Instructor, and a Marine Combat Instructor. During his service, he held a variety of positions including Team Leader, Platoon Sergeant, Platoon Commander, Company Gunnery Sergeant, and Senior Enlisted Advisor. After retiring from the USMC, Mr. Bailey was employed by Dyncorp International as a part of the Diplomatic Security Service of the High Threat Protection Division in Northern Iraq, serving as a Protective Security Specialist and Defensive Designated Marksman.After leaving DynCorp in 2013, he dedicated his time to volunteering at Drake Landing as a NRA Chief Range Safety Officer and firearm training
instructor.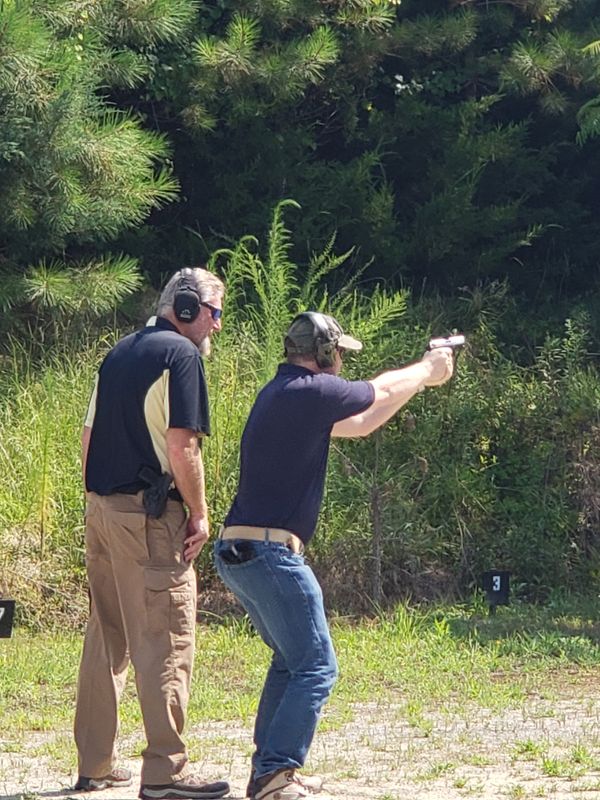 E. Scott Shuffler
Scott Shuffler served in the United States Army from 1988 to 1992. During this time, Mr. Shuffler worked in the Military Police (95B) Division. When he separated from the Army in 1992, Mr. Shuffler attended Basic Law Enforcement Training (BLET) while consecutively beginning his pursuit of an associate degree in a Criminal Justice Applied Science program. The start of his security career began as an armed Security Guard, while still focusing on finishing his Associates Degree. Upon completion of his Degree, Mr. Shuffler began his career
in Law Enforcement as a Patrol Officer. Over the course of the next thirteen years, Mr. Shuffler received over 1,000 hours of advanced training in areas including crime scene processing, investigations, traffic radar, crash reconstructions, emergency response team (ERT aka SWAT), criminal interstate interdiction, and basic and advanced level instructor training. Mr. Shuffler also served as a law enforcement instructor for nearly 10 years. He began with Dyncorp International in 2008 in the Police Training Program. He was then promoted
to Regional Supervisor, where he managed and supervised around 35 personnel.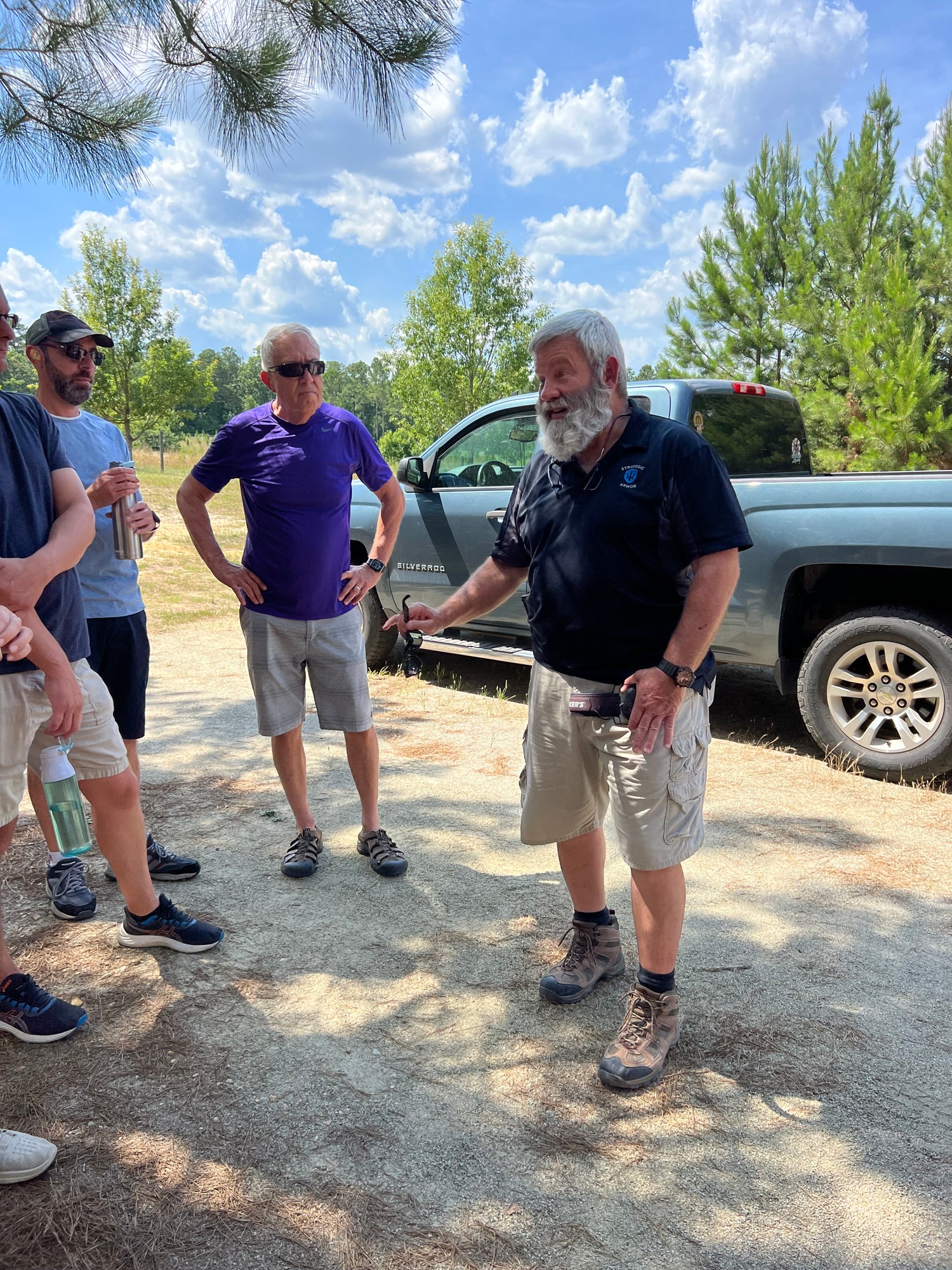 Dwight G. Frazer
Dwight enlisted in the United States Marine Corps in November 1979, he reported to MCRD San Diego for Recruit training in December 79'. Upon completion of "Boot Camp" Dwight reported to Marine Combat Training at San Onofre, Camp Pendleton, CA with follow on orders to Barracks Duty, Naval Weapons Station, Adak, Alaska. Assigned to the Headquarters Unit as the Weapons Custodian, Dwight was sent to Fort Richardson in Anchorage Alaska to attend a two week class and a one week OJT Armorers Course. After Barracks Duty Dwight was ordered to Camp Lejeune and assigned to Weapons Company 2nd BN 6th Marines. After qualifying as a "Dragon Gunner" Dwight was placed in the Battalion Armory to maintain the Company's arsenal. After being deployed to Beirut 82'-83', Dwight received orders to Drill Instructor School, Parris Island, SC. While at 2nd Battalion "Fox" Company Dwight performed his duties as a Drill Instructor for Five Series and a Senior Drill Instructor for two. Dwight was part of the Battalion Marksmanship Training Unit for both M16A2 Rifle and the Beretta 92 Pistol. He is also a graduate of the "Small Arms Weapons Instructors Course" (SAWIC) held at Quantico, VA. Dwight has held several billets in the infantry: Squad Leader, Platoon Sergeant, Platoon Commander, Weapons Platoon Commander and Company Gunnery Sergeant. Dwight was selected to be a "Marine Gunner" in 1997. After graduation he was the Battalion Gunner for 2nd BN 5th Marines, Camp Pendleton CA, where he was an advisor to the Command on tactics and tactical use and placement of Battalion Crew Served weapons and the weapon systems organic to a deployed Battalion. After his tour with 2/5, Dwight received orders to the "Advanced Infantry Training Company, Camp Pendleton, CA. Assigned as the Company Executive Officer, he also oversaw the "Scout Sniper Course", "Mortar Course" and the "Advanced Machine Gunners Course" Dwight has designed and built live fire and maneuver courses in numerous countries. He has qualified Expert 12 times with the M16A1/A2, as well as 8 times with Beretta 92 9MM Pistol. Dwight is an NRA certified Range Safety Officer for Drake Landing, and Primary Instructor for the North Carolina Concealed Carry Handgun Course.